About Camson Electric
Your Trusted Electrician in Salt Lake & Utah Counties
Our story begins in 2007, with two brothers, Spencer and Brock, and a shared vision for providing superior electrical services. Since those early days, our company has grown from a two-man operation to a renowned provider of electrical services across Salt Lake and Utah Counties. But we didn't grow overnight. It's been years of dedication, hard work, and a steadfast commitment to our customers that have powered our growth and success. We started by focusing on what we did best - wiring single-family homes, townhomes, condos, and commercial spaces, and over time, our attention to detail and individualized care for our customers is what allowed our business to grow and as we became experts at what we do.
At the heart of Camson Electric is our team - a group of professionally trained and licensed electricians who share our commitment to excellence. Every team member is handpicked not just for their technical skills, but for their dedication to quality and their ability to serve our customers with professionalism and respect.
Camson Electric is a proud member of the Independent Electrical Contractors, Inc.
Founded in 1957, the Independent Electrical Contractors, Inc. is a trade association for merit shop electrical and systems contractors. IEC believes in developing and fostering a stronger economy through the level of quality and services our members provide to the industry. Drawing from the dedication and desire of contractors in the independent sector, our country is able to benefit from a flexible array of services and competitive pricing, which helps maintain an affordable level of costs on utilities and communication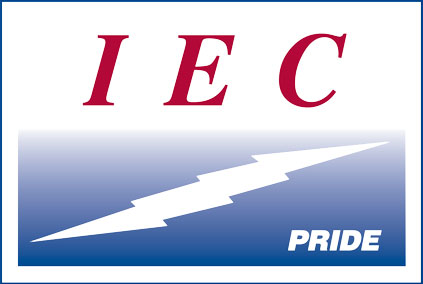 Meet Our Team
Riverton's Trusted Team
Spencer Campbell President

Brock Campbell Chief of Operations

David Hurst Residential Division Manager

Mitchell Hall Residential Division Manager

Debbie Campbell Office Manager / Accounting
Our Values
At Camson Electric, we operate on a simple set of core values: attention to detail and commitment to customers. These principles guide every job we undertake, and they're why you can count on us to deliver services that meet, and often exceed, your expectations.
We believe that our work speaks for itself. We've wired everything from modest 1,000 square-foot homes to colossal 12,000 square-foot custom builds, with each project receiving our undivided attention. We've also found our stride in multi-family dwellings, wiring over 200 units each year for our loyal clients. We have handled every project with the same level of care and dedication, earning our reputation as a trusted electrical services provider.
Our Commitment to You
We're here to serve you. Whether it's a same-day appointment, an emergency service, or a free estimate you need, we're ready and equipped to respond. We are also fully insured for your peace of mind. At Camson Electric, we take pride in not just meeting your electrical needs, but in making the process smooth, pleasant, and hassle-free for you.
Join us in our journey as we continue to light up homes and businesses in Salt Lake and Utah Counties. You can rely on our expertise, feel the difference in our service, and benefit from Camson Electric becoming your partner in all your electrical projects.